Posted 07.07.2017
Italy's Chamber of Commerce in Ukraine signed the agreement on cooperation with DZI
The agreement on cooperation has been signed on July 4 by Bogdan Dubas the Director of the state enterprise DZI and Emiliano Calemma the General Secretary of the Chamber of Commerce of Italy  in Ukraine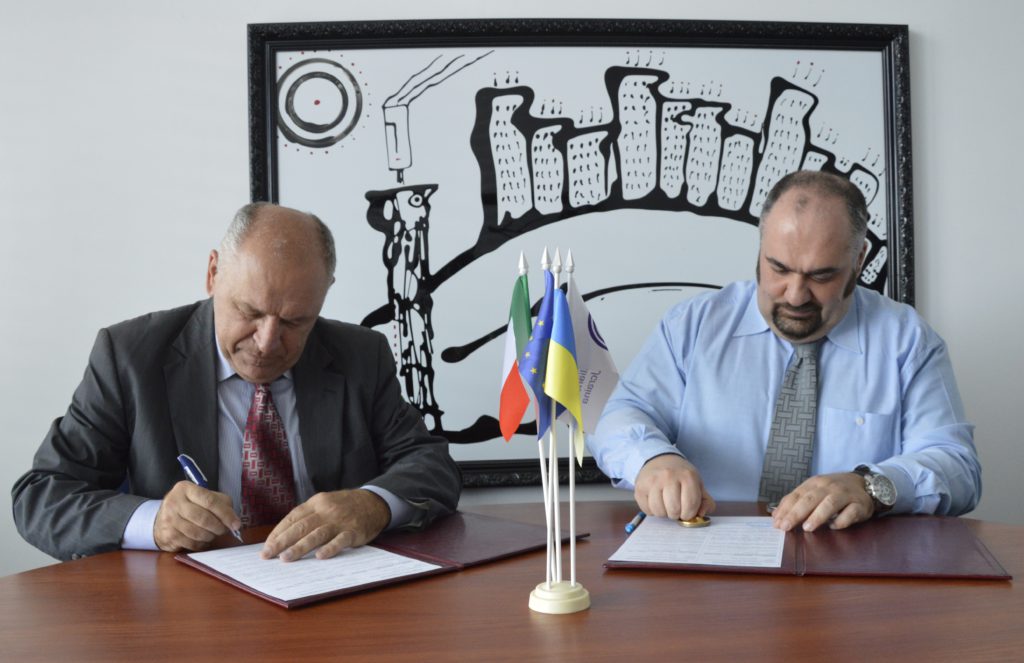 This agreement foresees exchange of information between the parties related to export-import and domestic situation in the countries.
Bogdan Dubas noted: "This Agreement will have a positive effect for the forward-looking companies of Ukraine and Italy and it will promote extensive economic relations between the countries."
"We connect Ukrainian and Italian companies. We help Ukraine's businesses to establish their presence and operations in Italy and vice versa. We provide a wide range of services and support for businesses and guide them through all the steps of their way. Therefore, we are very interested in signing this memorandum" Emiliano Calemma declared.
It is worth mentioning, that from July 3 till July 6 a sectoral business-mission commenced were Italian Chamber of Commerce in Ukraine has taken an active part together with the Italian companies-participants. During the five days, Italian business was assessing the capabilities of cooperation with Ukrainian companies and specialized associations.
DZI Press Service