Posted 13.09.2017
Ukrainian market overview of dairy products
Average purchase price for milk is in the range of UAH5.8-6.5/kg.
The prices for powder milk in the period of July 27 – August 2 remained on the same level.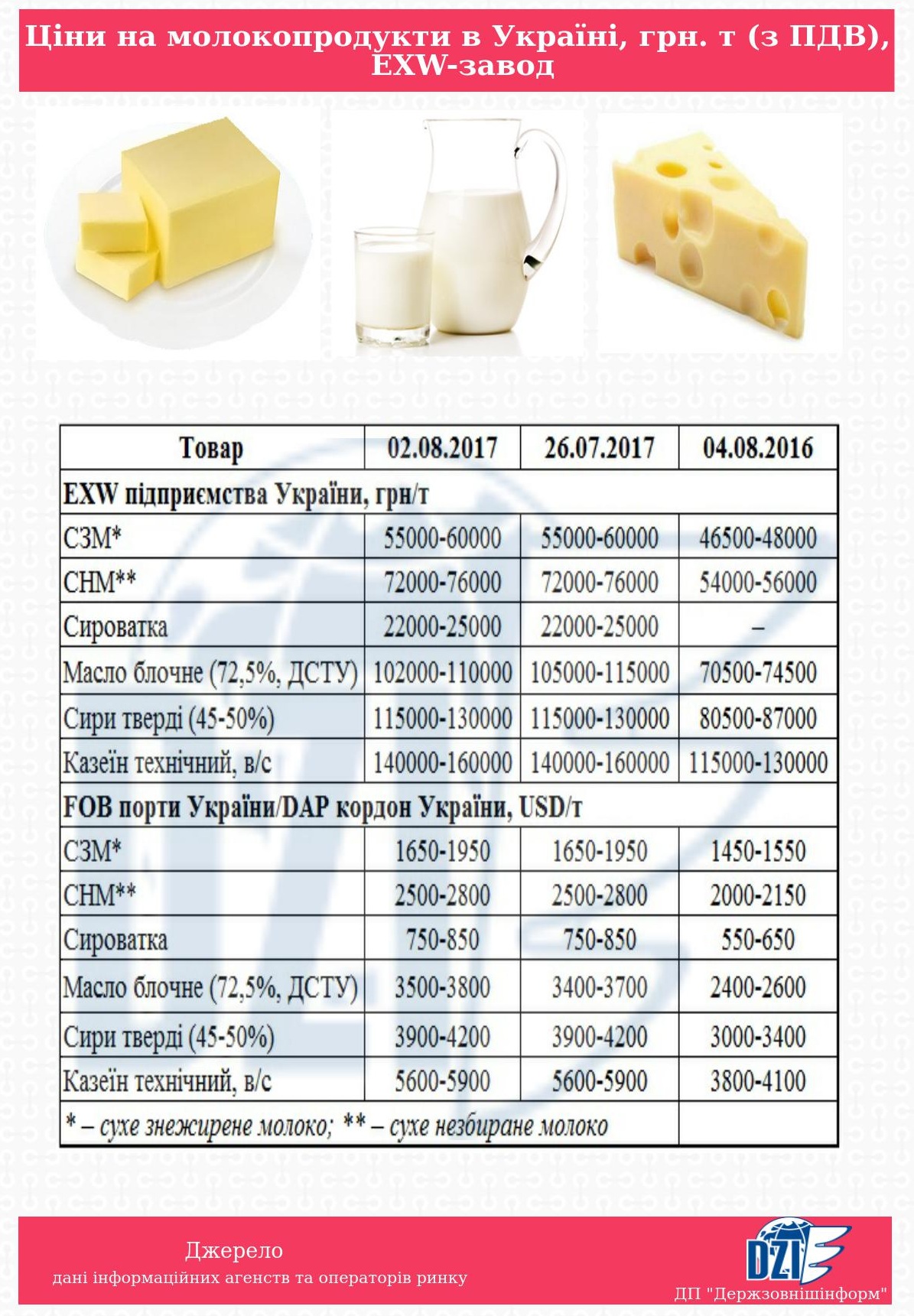 Skimmed milk powder (SMP) has cost UAH55'000-60'000/ton, however, the maximum prices have been observed among the companies that have the possibility to export their goods and, at the same time, the lowest prices were quoted by the companies that have not establish themselves as exporters. Whole milk powder (WMP) has cost UAH72'00-76'00/ton and the export prices were fluctuating in the range $2'500-2'600/ton. The majority of the buyers were from CIS countries.
The price for butter went down. Now the prices are quoted in a very wide range, in particular, butter with 72% fat content is sold for UAH102'000-110'000/ton; butter with 82% fat content for UAH115'000-130'000/ton. As with the case of SMT, the core driver of price is the possibility of the certain company to sell in the international markets, exporters are offering their product in the domestic market with a premium.
Big problems remain with exports of hard cheese. The Russian market is closed for the Ukrainian product and the alternative markets lack the capacity to consume such volumes of products of Ukrainian origin. The low buying power of the people in the country hampers the efforts to boost demand to compensate the shrunk export. Nevertheless, the prices for hard cheese remain high, current export prices are on the level of $3'900-4'200/ton and domestic large wholesale prices are
UAH115'000-130'000/ton.
More details on the global dairy products market here: http://pricereview.com.ua/print_vers.html