About the forum
Dear Colleagues,
Tax optimization and planning is an integral practice of any business, which has a vital relation to the profit of the company. We are inviting you to take part in the main event for professionals in the Transfer pricing, the significant element of tax planning, the V annual conference "Transfer pricing: view from a new perspective", which will take place in Kiev on March 22, 2018.
Year after year our conference attracts hundreds of prominent businesses dealing in exports and imports and ready to share their experience, exchange opinions, and network.
At our conference exclusively for you:
representatives of State Fiscal Service of Ukraine, tax committee of the Verhovna Rada, relevant Ministries and Agencies will deliver speeches and will be open for discussions;   
Question and Answers session; you can submit the questions with your application;
expert opinion on the new rules set by the new Tax Code of Ukraine for Transfer pricing;
interpretation of the new legal terms for Transfer pricing and examples of use;
facilitation in making error-free reports.
Strategic issues of the event:
Amendments of the law of Ukraine regarding Transfer pricing stipulated by the law №2245-VIII from 12.07.2017.
New provisions as to the definition of Related parties
Changes in the amounts of the transaction that are to be considered for transfer pricing.
Controlled transactions and reporting.
Controlled transaction compliance to arm's length principle.
Requirements to the Transfer pricing documents (content, examples, tax-filing date and records keeping time)
Possibilities and advantages of a preliminary approval of prices in controlled transactions.
Tax inspections. Liabilities self-adjustment without fines.
Changes in the non-resident list (Decree of the Cabinet of Ministers of Ukraine №1045 from 12.27.2017).
You are more than welcome to take part in the Debate.
Should you like to take part in the event feel free to contact:
-Irina Buntova, Head of the events department DZI, 067 434-85-48, 044-391-34-91, iryna.buntova@dzi.gov.ua;
-Svitlana Kalytska, 044-390-50-87, kalytska@dzi.gov.ua
Truly,
DZI, Organizers
Organizaers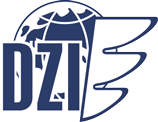 Information partners