Posted 06.10.2017
Exports of agro and food products went up 24% (infographics)
According to the official statistics, export of agro and food products in the last 8 months of this year has increased by $2.3 billion or 24.5% more if compared to 2016 respectively and reached $11.5 billion has been informed by Olga Trofimtseva, Deputy Minister for European Integration of the Ministry of Agrarian Policy and Food of Ukraine.
She added that the top five buyers of Ukrainian agrarian produce for the mentioned period are India which imported goods worth $1.3 billion; Egypt – $986.1 million; the Netherlands – $731.6 million; Spain – $762.8 million; China – $631.8 million.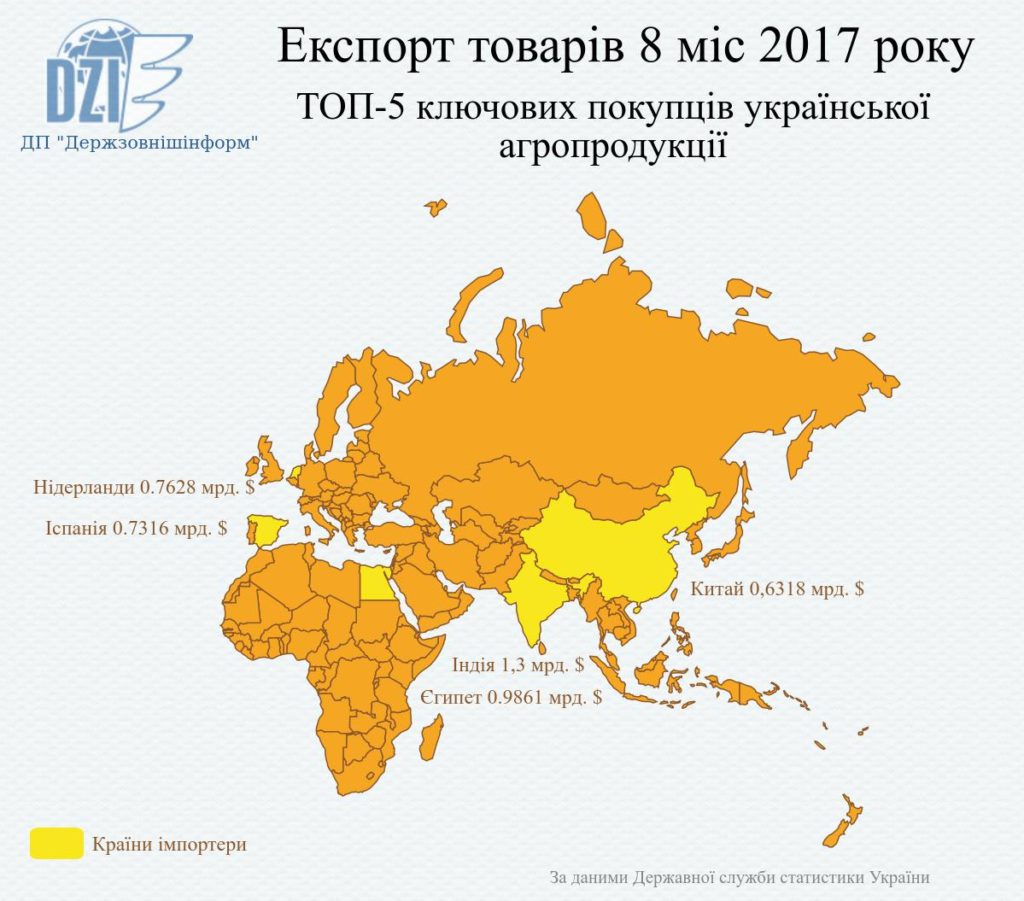 Olga Trofimtseva has stated that Ukraine mainly exported sunflower oil, safflower oil, cottonseed oil accounting for 26.25% out of the total, corn – 20.34%; wheat and wheat blend – 12.87%; poultry – 2.29%, and others.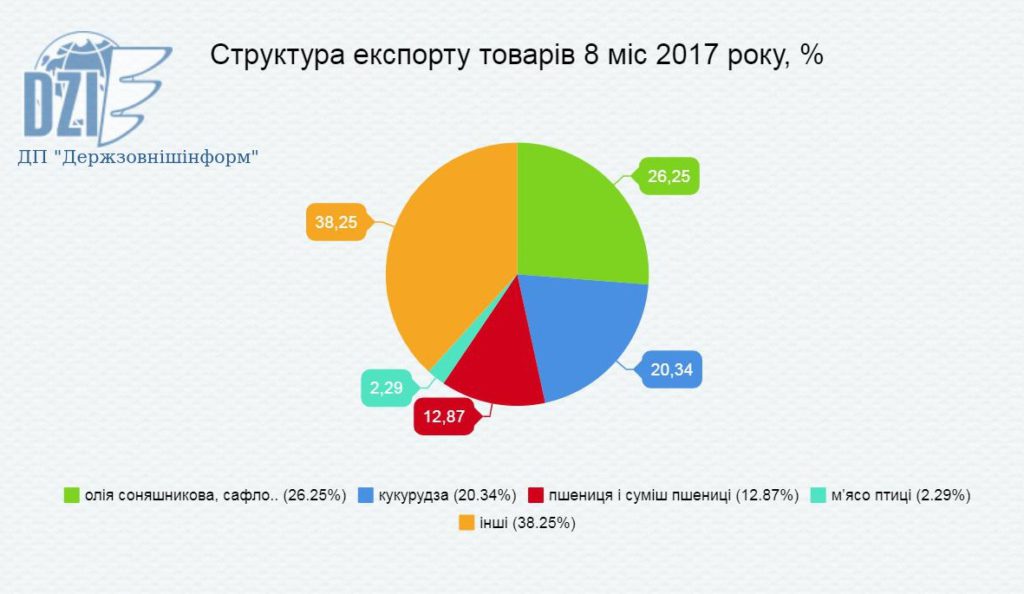 The Deputy Minister for European Integration made a forecast that the value of the Ukrainian agro and food exports will grow 15-20% on a year-to-year basis.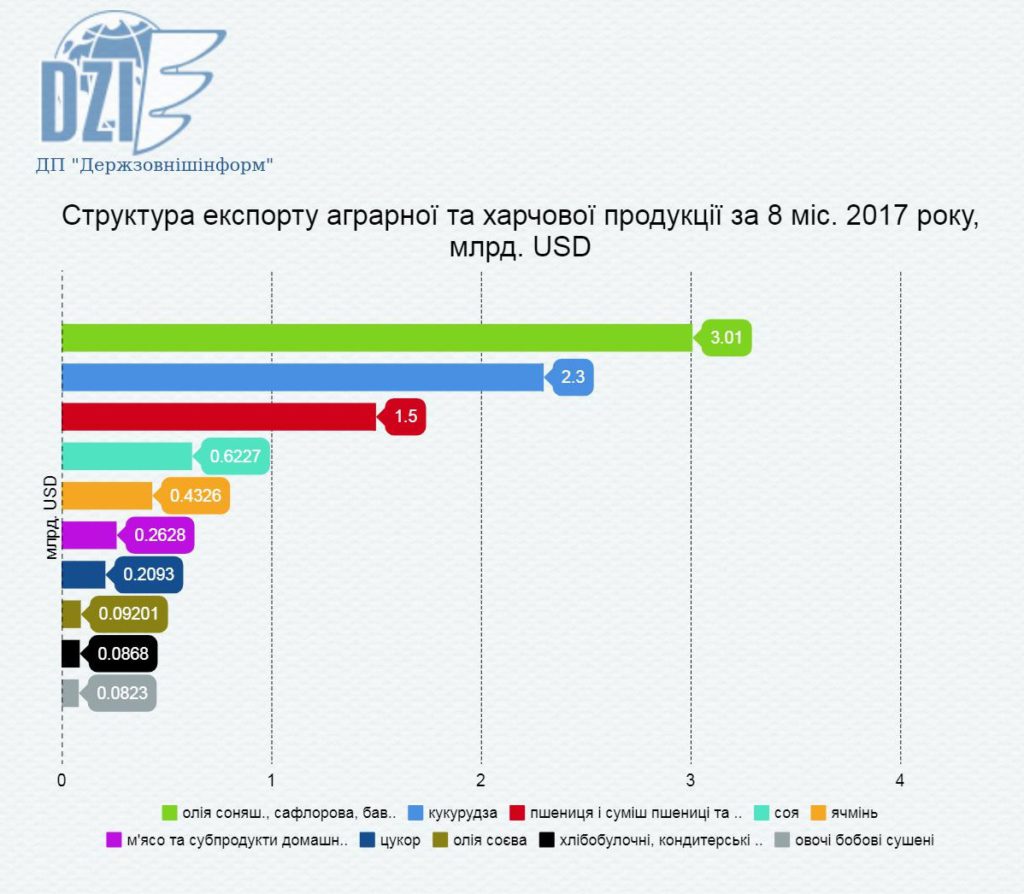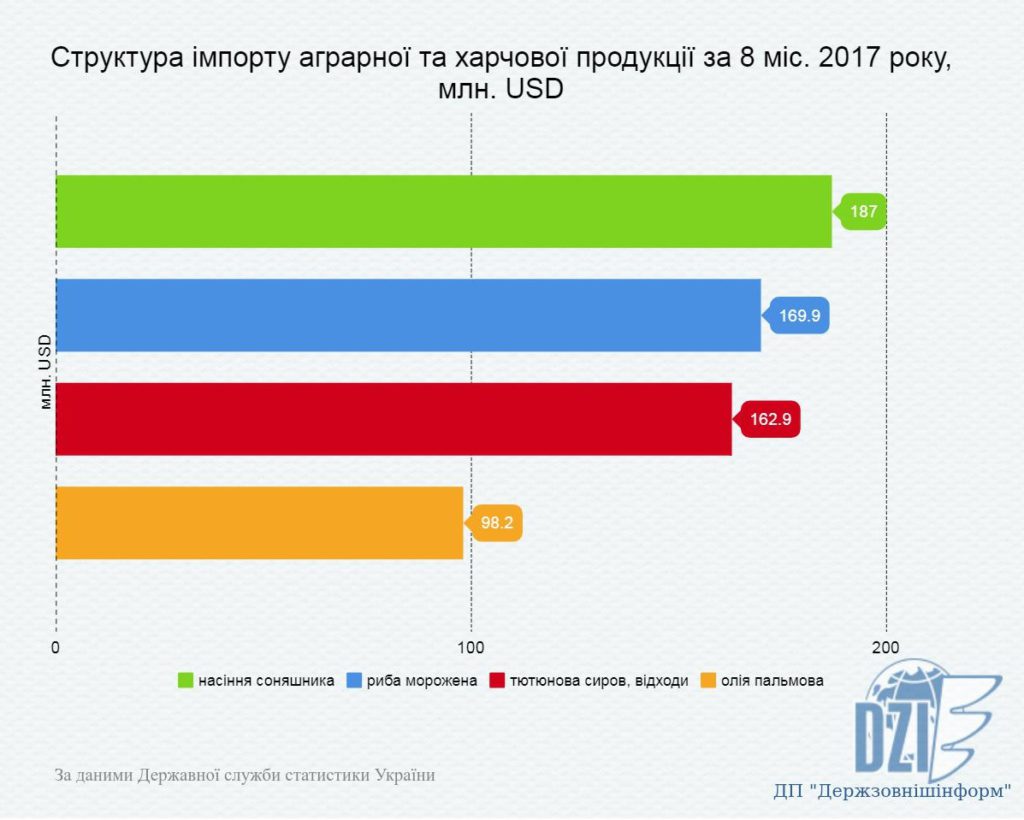 Regarding the export to the EU, Olga Trofimtseva noted that the EU countries are the second biggest destination in the geography of Ukrainian exports furthermore, exports to EU increased 37.3% or $988 million more in the reported period and reached $3.6 billion. In the total foreign trade turnover of agricultural produce, 35.2% are accounted for the EU.
DZI Press Service