Posted 11.09.2017
Government of Turkey increased quotas and lowered import duties for agro & livestock products of Ukrainian origin (infographics)
Ukrainian producers have received the possibility to ship to Turkey additional volumes of agro products due to the certain decisions of the Turkish government regarding the increase of quotas and lowering of import duties; Ministry of Agrarian Policy and Food of Ukraine informed.
The decision has been made as to the import within one of the tariff groups as to the quotas for livestock products with o% duty; and the other decision of the Cabinet of Ministers of the Republic of Turkey lowered the duty for definite import goods of agro and livestock products.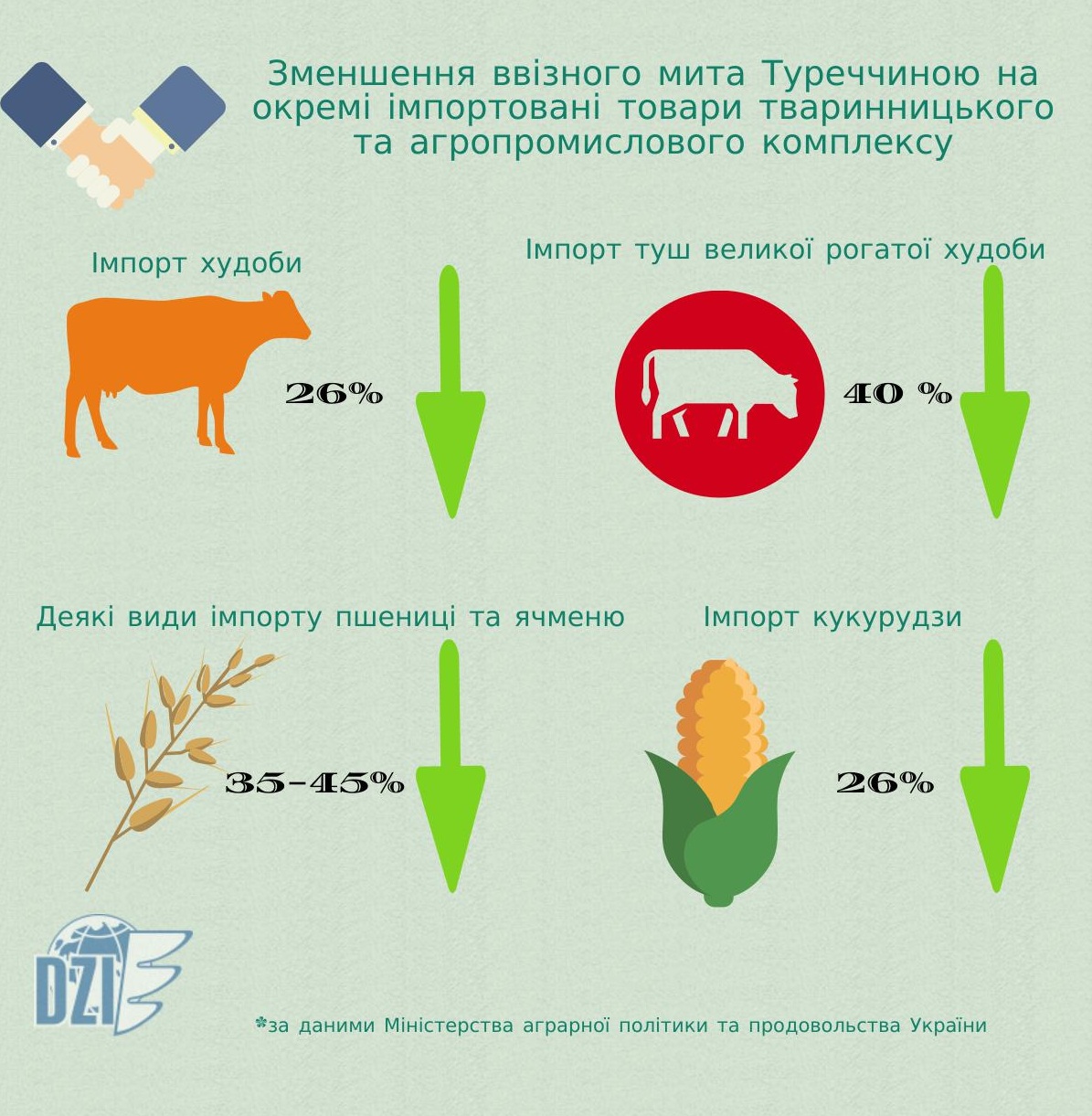 The Government of Turkey lowered the duty to 26% for import of cattle; set a 40% duty for import of beef carcass; and also lowered import duties to 35-45%  for wheat and barley from EU and other countries. Import duty for corn went down from 130% to 25%.
DZI Press Service