Posted 21.07.2017
Crude is traded in the range of $45-52/bbl
In the beginning of the week, the 29th week of the year, Brent was sold for about $48/bbl.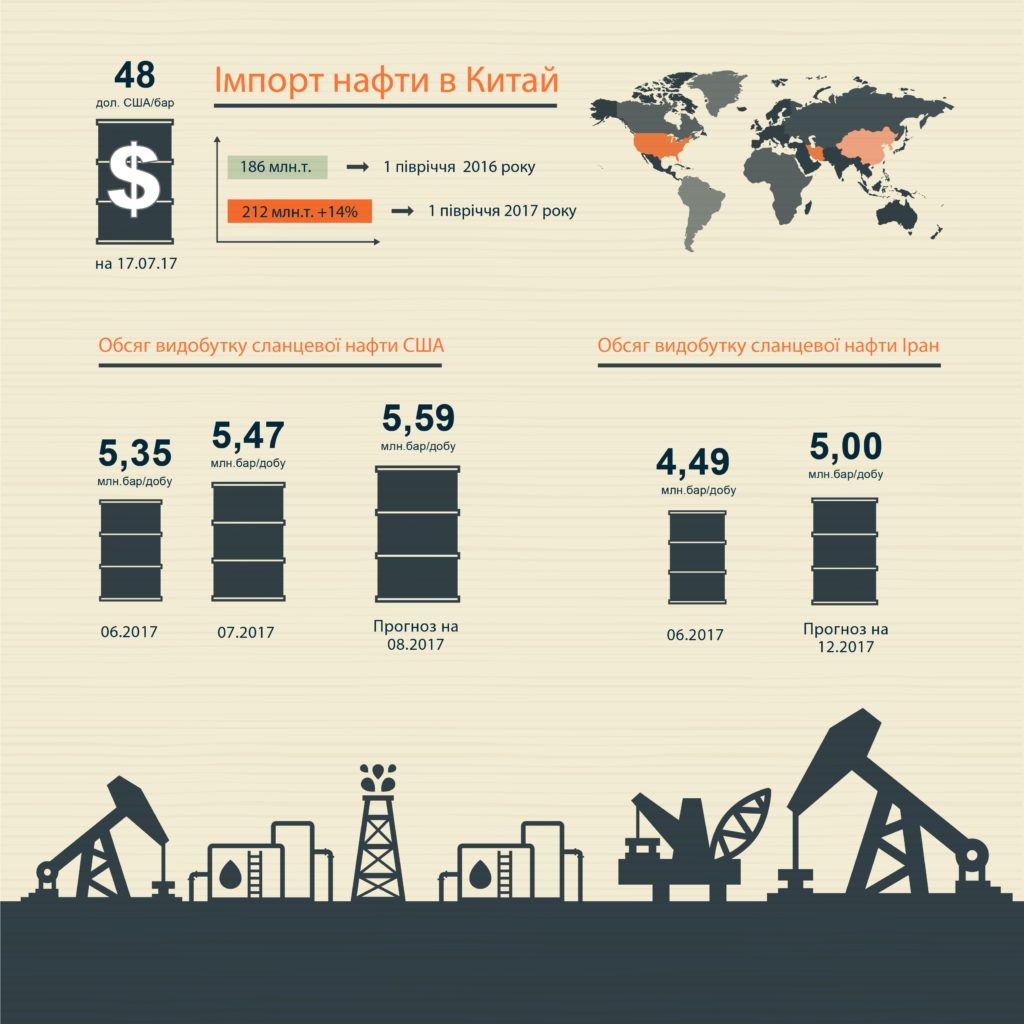 The crude oil prices were supported by the half year statistics from China showing that the import of this commodity has gone up by 14% year-on-year and reached 212 million tons.
On the other hand, the market is under pressure due to the growth of output of crude in the USA, preliminary estimates of the US Department of Energy suggest that the production of shale oil in July reached 5.47 million bbl per day compared to 5.35 million per day in June and is expecting further growth in August up to 5.59 million bbl per day. In the week ending on July 14, the overall production of crude in the country was 9.4 million bbl per day. Iran, as well, continues to ramp up production of crude and in June it was pumping 4.49 million bbl per day and is planning to reach the point of 5 million bbl per day until the end of the year.
DZI Press Service