Posted 20.12.2018
Ukraine's GDP in the III quarter grew by 2.8%
Gross domestic product (GDP) in the third quarter of 2018 compared to the previous quarter (taking into account the seasonal factor) increased by 0.4% and if compared to the third quarter of 2017. – by 2.8%.
Change in real GDP
(In% to the corresponding quarter of the previous year)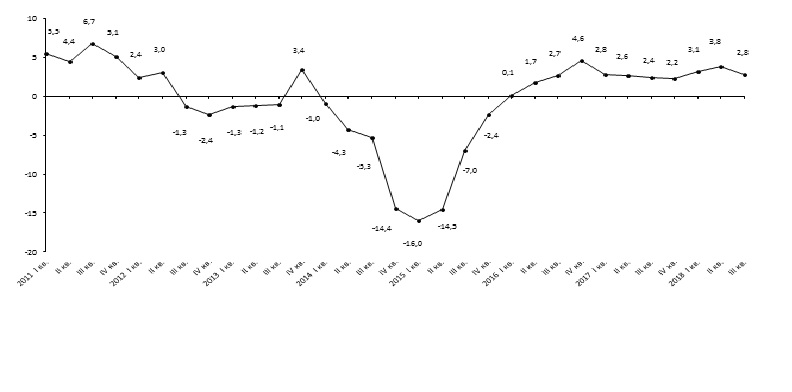 Nominal GDP reached UAH 994.4 billion, and GDP per capita – 23'506 UAH.
Source: State Statistics Service of Ukraine