Posted 12.10.2017
DZI and the Association of Customs Brokers of Ukraine have signed a Memorandum of cooperation
Bogdan Dubas, the Director of State-owned Enterprise Research and Information Center for Monitoring International Commodity Markets, and Vladimir linik the Chairman of the Board of Directors of the Association of Customs Brokers of Ukraine, have signed the Memorandum of cooperation, coordination, and understanding.
"DZI has 20 years of experience in foreign trade and relations. Our experts are ready to provide information for the activities related to customs and brokerage. The Memorandum will facilitate the members of the association to solve certain issues i.e. receive quality research of the domestic and global markets of commodities and goods as well as services; get access to confirmed contract prices for the purpose of determining the customs values; contract price terms expertise. I am sure, that the conditions of our cooperation will be most valuable for all the members of the Association", Bogdan Dubas declared.
When signing the Memorandum Vladimir Linik has commented on the efforts of the Board Members and the Members of the Association dealing with the Committee on Customs in the Public Council of the State Fiscal Service of Ukraine on amendments and clarifications to the Customs Code of Ukraine as well as to other legally binding and regulatory documents governing the operation of the Customs office and foreign trade in general.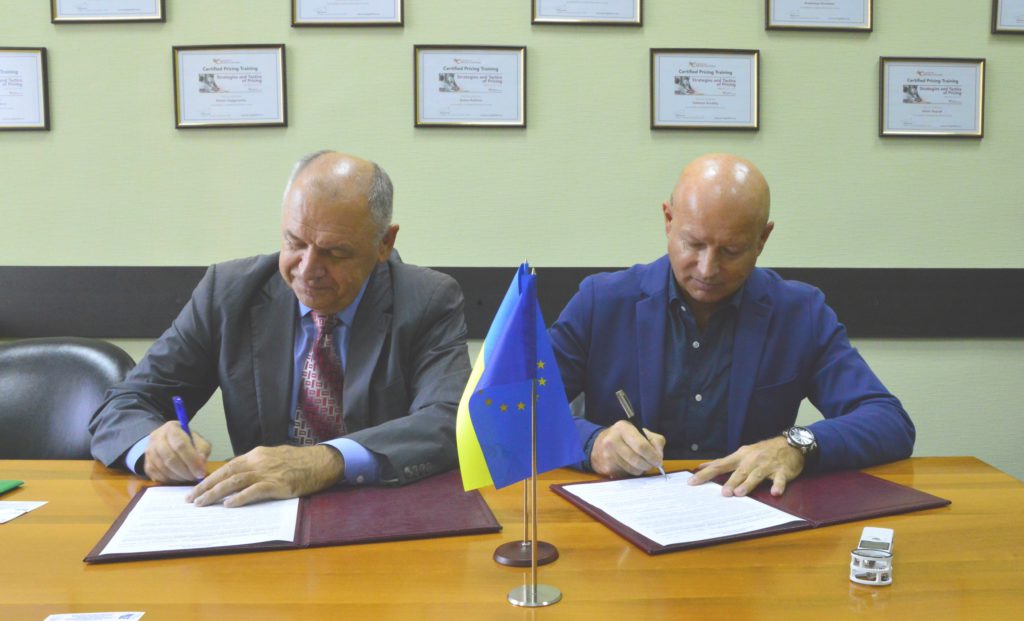 "Thanks to the vast experience in interacting with the colleagues from different European Customs associations we can assist in reforming and improving the system of customs brokerage in Ukraine. The signing of the Memorandum will help all the members of the association in their day to day work as well as get access to the latest relevant information needed to clear the goods when crossing the customs border of Ukraine", Vladimir Linik stated.
Association was established on June 23, 1995, to coordinate economic and development activities relating to customs matters, as well as for conducting cultural, educational and scientific activities.
DZI Press Service